2021-03-06 2021-03-06 America/New_York 2021 East Coast Classic Par Tee Golf Center CMCC Events events@experiencecolumbiasc.com
Time:

Location:

Address:

3209 Charleston Highway
West Columbia, SC 29172

Website: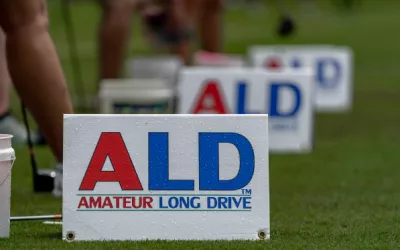 The Amateur Long Drive Championship Series  is a competition for non-professionals. Long drive participants compete in age brackets for trophies and prizes. There are multiple pathways for getting to the ALD™ World Championship. Competitors may compete in leagues across the United States and abroad as well as regional major qualifiers to make their way to the World Championship.
Former professionals who wish to return to the tee as an amateur are encouraged to apply to the USGA for reinstatement of amateur status and come join us. It's fairly easy to do…click HERE for more information.
Any current or form professionals should also chuck out Ultimate Long Drive, Inc's Xtreme Long Drive™.