Parking & Transportation
General Information
Columbia SC Sports
Check out our tips for getting to, from, and around Columbia. Columbia offers a front-row seat to all the action - basketball festivities, top-notch restaurants, and vibrant neighborhoods - without the headaches thanks to our manageable traffic, convenient parking, and affordable prices. 
Getting Around Columbia
Park & Ride (Gameday Shuttles)
Gameday shuttles will be available for FREE on open practice day and on game days. Park your car at one of three satellite parking areas for free and let the shuttle take you to the big game:
GAMECOCK PARK: 76 National Guard Road (near Gamecock football stadium)
KLINE LOT: 405 Gervais Street (at the corner of Huger and Gervais Streets)
ACROSS FROM STATE FAIRGROUNDS: 1308 Rosewood Drive (shuttle from Gamecock Park will pick you up at Andrews Road, across from the State Fairgrounds' Gate 6)
Shuttle hours
March 21: 9 AM - 11 PM
March 22: 9 AM - 1 AM
March 24: Two hours before the first game begins - Two hours after the final game ends
Fans & locals are strongly advised to take one of these shuttle options as available spaces in the parking areas around Colonial Life Arena will be severely limited for the duration of the 1st and 2nd Rounds of the NCAA Tournament.
Fans are allowed to leave their cars in the free satellite parking areas overnight, however, the parking areas will not be guarded by security at this time. 
You can also catch a gameday shuttle outside of downtown area hotels to get closer to the arena. Peek at the map below for more detailed shuttle routes and stops.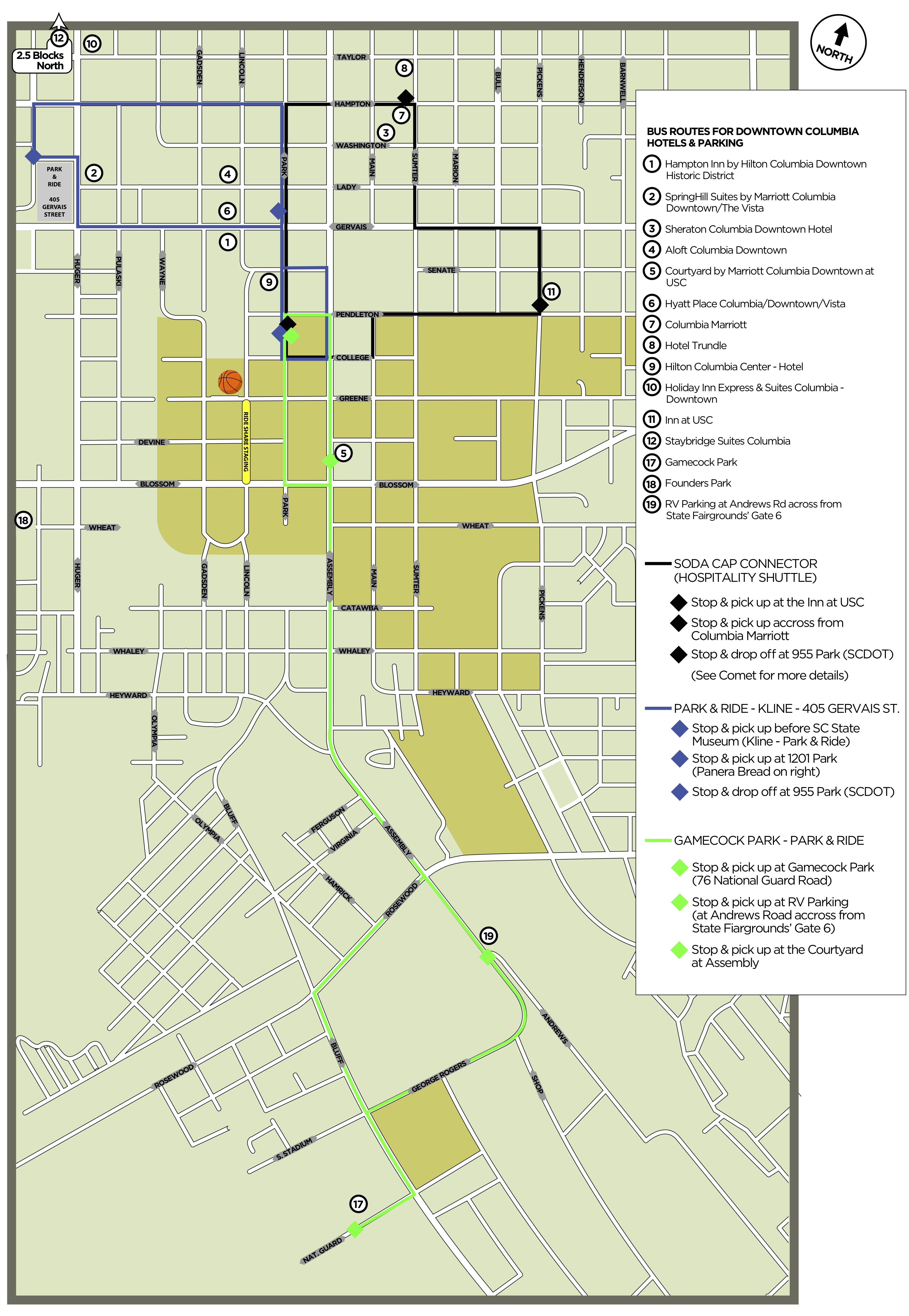 Parking Downtown
Plenty of parking garages are available in our downtown districts or download the Passport Parking app to pay easily when sliding into a metered spot along one of our bustling streets. With walkable entertainment districts, we recommend parking for the day and enjoying Columbia's usually sunny weather as you walk from spot to spot.
Check out garages near you on this map, or head to this link for in-depth descriptions of each garage location.
Rates
MONDAY - WEDNESDAY
All city garages
Normal Parking Operations
THURSDAY
Park Street garage
Complimentary for open practice
All other city garages
Normal Parking Operations
FRIDAY
Park & Lincoln Street garages
$30 event parking, Cash Only
All other city garages
Normal Parking Operations
SATURDAY
Park & Lincoln Street garages
$10 event parking, Cash Only
All other city garages
Normal Parking Operations
SUNDAY
Park & Lincoln Street garages
$30 event parking, Cash Only
All other city garages
Normal Parking Operations
Normal Parking Operations
HOURLY DECK RATES
First 30 minutes
$1
Second 30 minutes
$1
Each additional hour
$1
Full Day
$10
ON-STREET PARKING METERS
Per hour
$0.75
Innovista Parking offers convenient, hassle-free pre-pay event parking at 821 Park Street. You can efficiently claim your spot ahead of time for an easy-in, easy-out experience during the tournament events. Reserve your spot today here. 
Blue Bike SC
Want to see Columbia's many entertainment districts without worrying about parking? Experience our city on two wheels with the Blue Bike SC bike share program. If you purchase a day pass for The COMET bus while on the bus, you can rent your Blue Bike for free. Just ask your bus operator for the code. Start your rental here.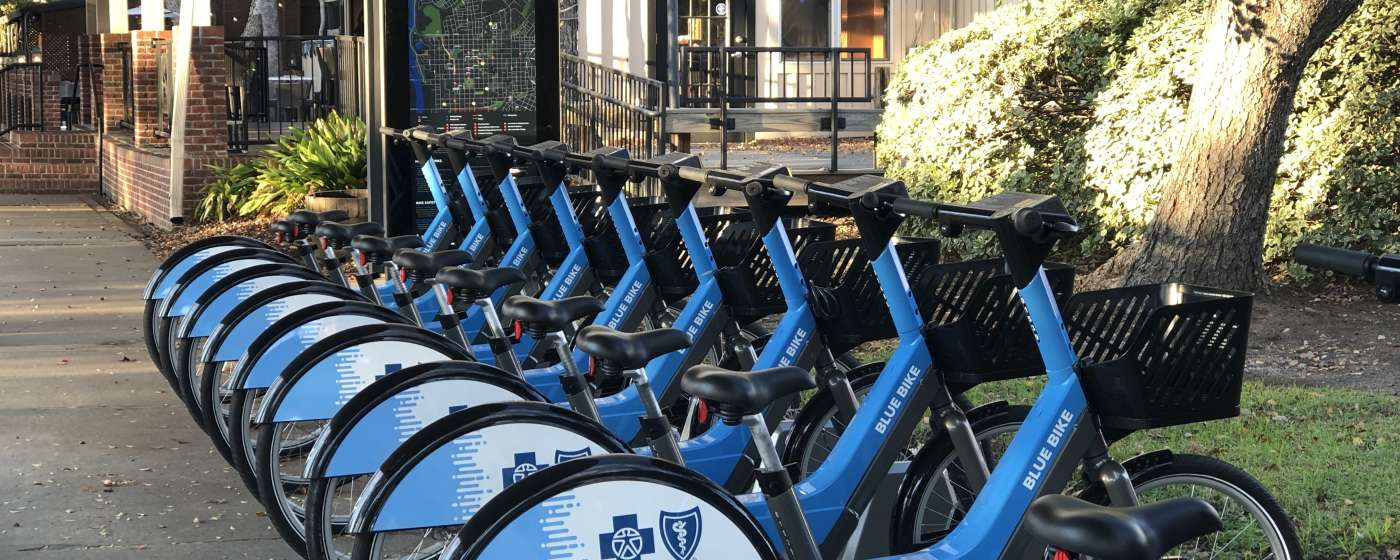 Ride Sharing 
Columbia has Uber, Lyft, and taxis available to get you from point A to point B. Not to mention you'll get all the local tips from your driver. The ride share drop off lane is easily accessible in front of Barefoot Campus Outfitter at 700 Lincoln Street. If you ride The COMET, your Lyft & Uber ride can be discounted up to $5.00. Code is available onboard The COMET and Soda Cap Connector buses.
Map It Out
Catch the Soda Cap Connector
Columbia's transit system is noticeable by its neon-painted buses. Look for the Soda Cap signs around town to hop on this free connector, taking you from one entertainment district to another. 
Soda Cap Hours
March 21: 9 AM - 11 PM
March 22: 9 AM - 1 AM
March 24: Two hours before the first game begins - Two hours after the final game ends
Click here to check this detailed document to find stops near you and learn how to ride.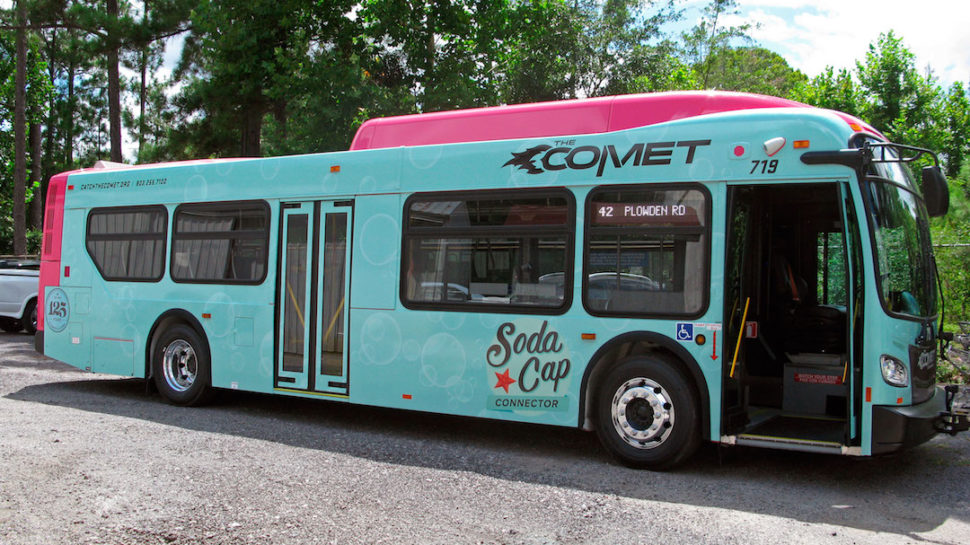 Catch The COMET
The COMET is the Columbia Metropolitan Area's transit system with 39 bus routes and a paratransit program for persons with disabilities. The COMET can take you to Colonial Life Arena and downtown hotels. Visit the website or call (803) 255-7100 for more information on fares, routes and schedules. Getting To Columbia
Getting to Columbia
Flying to Columbia
Columbia Metropolitan Airport (CAE) offers non-stop flights to 10 major airports in 9 cities, getting you to almost anywhere in the world in one stop. And you'll breathe easy once you arrive. Our spacious and hassle-free airport has relaxing rocking chairs, incredible skylights, and all the gracious charm you'd expect from a Southern destination. Once you arrive, you're an easy 15-minute drive to Colonial Life Arena and downtown Columbia.
Or, you can ride The COMET Route 28, which runs hourly from 5 AM to 8 PM between the Airport and Downtown Columbia with stops on Assembly Street, two blocks away from the Colonial Life Arena and major hotels in the downtown area.  The COMET Route 28 routes, fares and schedule are available through this link.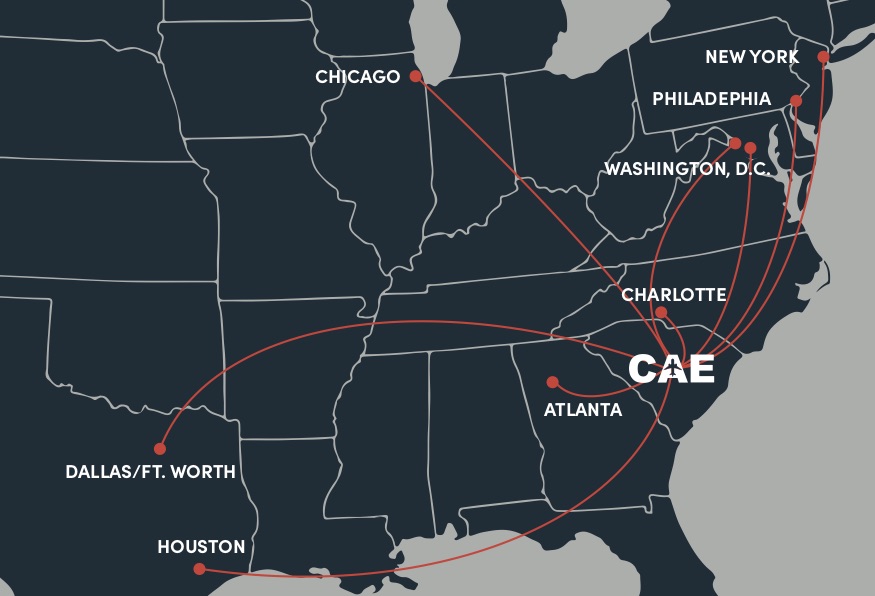 Driving to Columbia
Three major interstates run through Columbia: I-26, I-20 and I-77. I-95 connects to I-20 and I-26 for easy access from anywhere on the Eastern corridor.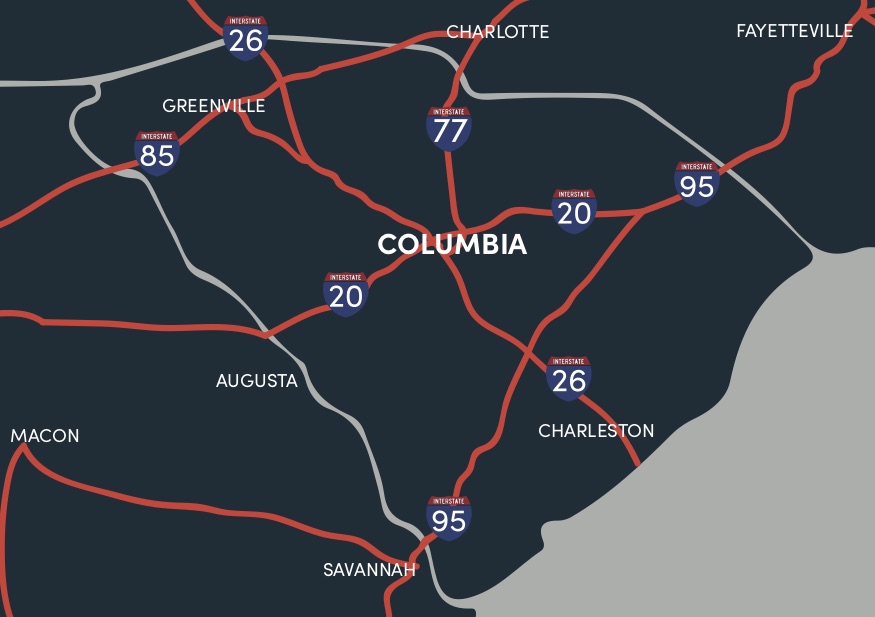 Looking for things to do in between games? Check out happenings here!