Cornhole Tournament Comes to Columbia SC
General Information
Columbia SC Sports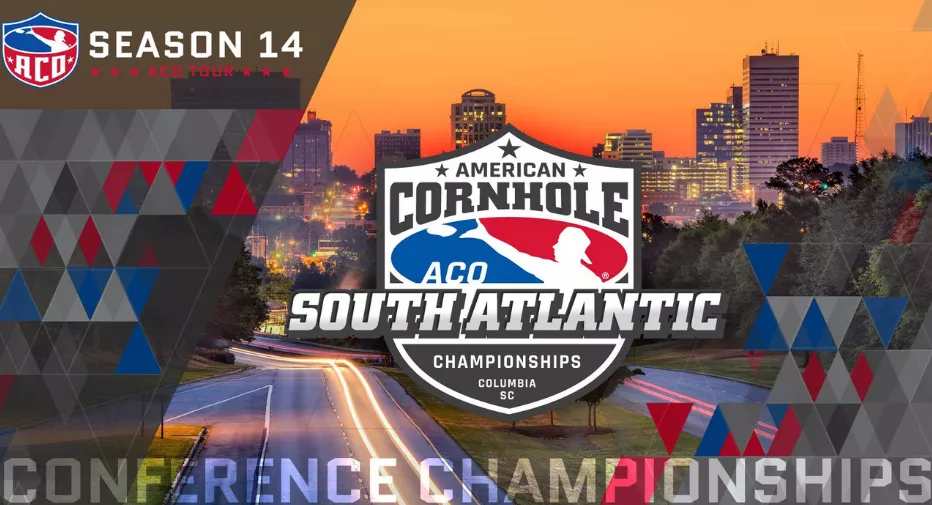 Cornhole – It's More Than A Bar Game.
We're willing to bet you've tried your hand at Cornhole (beer in the other hand) at some point in your life. It's a fun-loving game that often graces the yards and patios of bars across America. But did you know this game has made its way into the sporting industry with official tournaments? Cue the American Cornhole Organization, the official headquarters for cornhole rules and tournaments covering state, regional and national levels.
And this June, we're getting a chance to witness the action as the South Atlantic Conference is coming to Columbia SC. June 14th and 15th professional cornhole players will travel to Columbia to compete at the Columbia Metropolitan Convention Center. The best part? You can attend the tournament and watch what a real game looks like. Before you head to the big tournament, tune your own cornhole skills at one of your favorite bars in Columbia. Here's a list of just a few of the places that offer cornhole boards and often have unofficial tournaments.
Tin Roof – Known as a popular party spot for day or night, Tin Roof is often the center of impromptu corn hole competitions among friends. You're likely to catch live music inside or outdoors in the courtyard while you play. Pro tip: You're likely to find tournament patrons here throughout the tournament if you're interested in hob-knobbing with some players.
Vista Union – Tucked in an alleyway of The Vista, this hidden gem has been known to host weekly tournaments for free, with prizes ranging from swag to a full bar tab. If you go, expect a lively atmosphere, elevated bar eats, and plenty of games and TVs to keep your attention.
River Rat – At one of Columbia's most popular breweries, you'll see folks on the cornhole boards for just about every meal of the day. Here, you'll be playing on turf grass and in the company of pups of all sizes. Grab an 803 IPA and order up some Brisket Nachos and you'll feel like it's tailgating time.
J's Corner – Formerly a gas station and then a dive bar, this corner space near the football stadium has been refurbished and turned into an oasis for sports enthusiasts. Their outdoor space has plenty of room for your intense corn hole game + outdoor TVs so you don't miss any of the big game.
Hunter-Gatherer Brewery at the Curtiss-Wright Hangar – With over 20 years of experience brewing in Columbia, Hunter-Gatherer knows how to brew some beer. Most recently, their second location opened up in an historic airplane hangar. Equipped with a rooftop and large yard, this spot is the perfect backdrop for your cornhole game. Bonus: Funky pizza styles like the Taco and Chicken Bacon Ranch pizzas.
World of Beer – Another Vista spot, World of Beer sits on the brick-lined Lincoln Street where a train depot once lived. Nestle into the patio among palmetto trees and café lights and it will feel like you're playing corn hole in your own backyard. And, of course, you can find beer from just about every part of the world to accompany you.
For more spots to grab some drinks & eats, check out the Experience Columbia SC restaurants page.