At a Glance
Hosted Sports:

Basketball/Volleyball, Cheer/Dance

Address:

801 Lincoln Street Columbia, SC 29201
The Colonial Life Arena is the largest arena in the state of South Carolina with 18,000 seats, and the tenth largest on-campus basketball facility in the nation. Located on the beautiful University of South Carolina campus, this one-of-a-kind facility features 41 suites, four Entertainment Suites, and the Frank McGuire Club, a full-service hospitality room that will have a capacity of 300. The state-of-the-art facility also features plush seating, a technologically advanced sound system, a four-sided video scoreboard, and a one-of-a-kind selection of unique concession foods that will delight fans of all ages.

Arena Floor:
17,000 St. Ft.

The Frank McGuire Room: 3,960 Sq. Ft.; Capacity 400
Full-Service Hospitality Room Features A Full-Service Kitchen & Two Bar Areas

Front Lobby: 3,000 Sq. Ft.
Uniquely designed, this space features 46 ft. glass panels that fill the rounded front atrium area and provide natural light giving it a dramatic feel.

Hall of Fame Area: 5,560 Sq. Ft.
41 Suites - Each is a unique entertaining space with a private bar area and private restrooms.
The space is located behind the front lobby and can be used in addition to the lobby for extra room.

State-of-the-Art Score Board and Sound System: 20 ft. by 27 ft., the four-sided video scoreboard features almost one hundred sq. ft. of high-definition video and technologically advanced sound system. The amazing acoustics allows fans to be right in the middle of the action and enhances the entertainment experience.

Plush, Comfortable Seating for 18,000 Spectators: There is 72 ft. between the highest seat and the arena floor, which puts spectators right in the middle of the action.

10 Concession Stands: Offer local fare and fan-favorite food including Shealy's BBQ, Ben and Jerry's, Subway, Domino's Pizza, Mexican Specialties and Dippin' Dots Ice Cream.
Facility Spaces
First-Aid
Concessions
Restrooms
Beer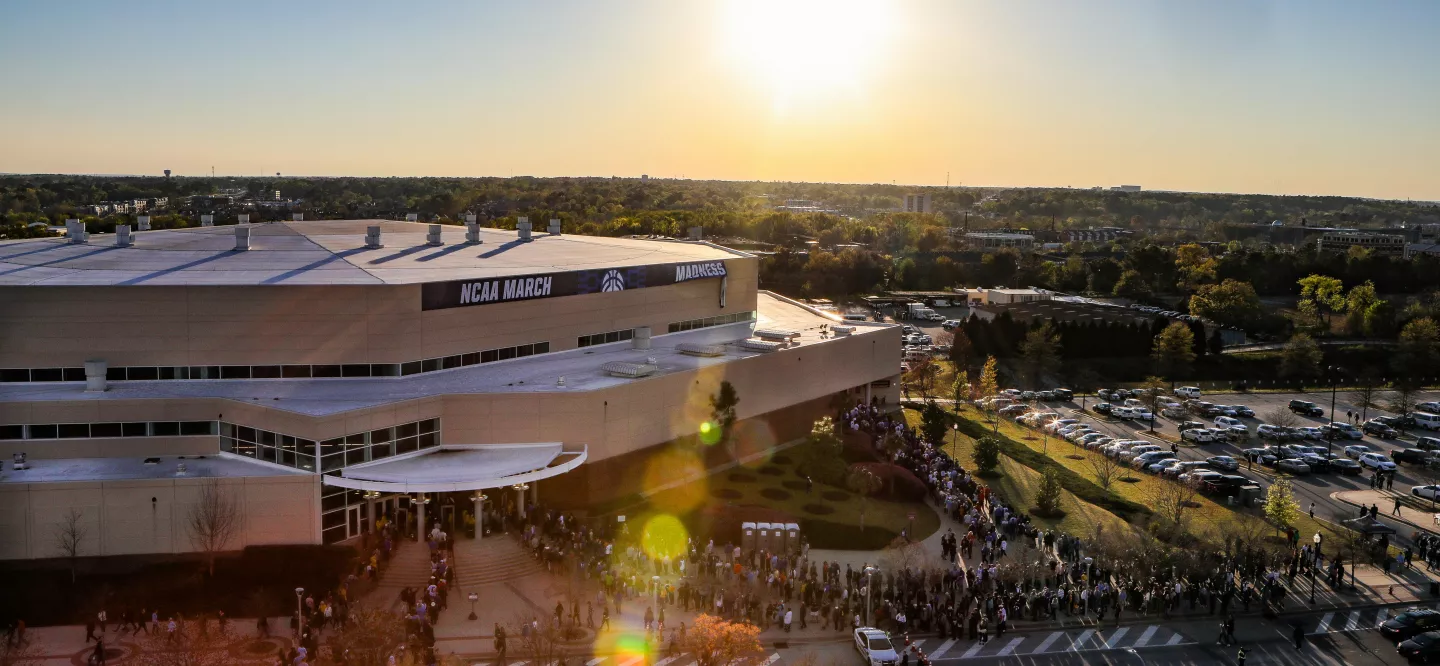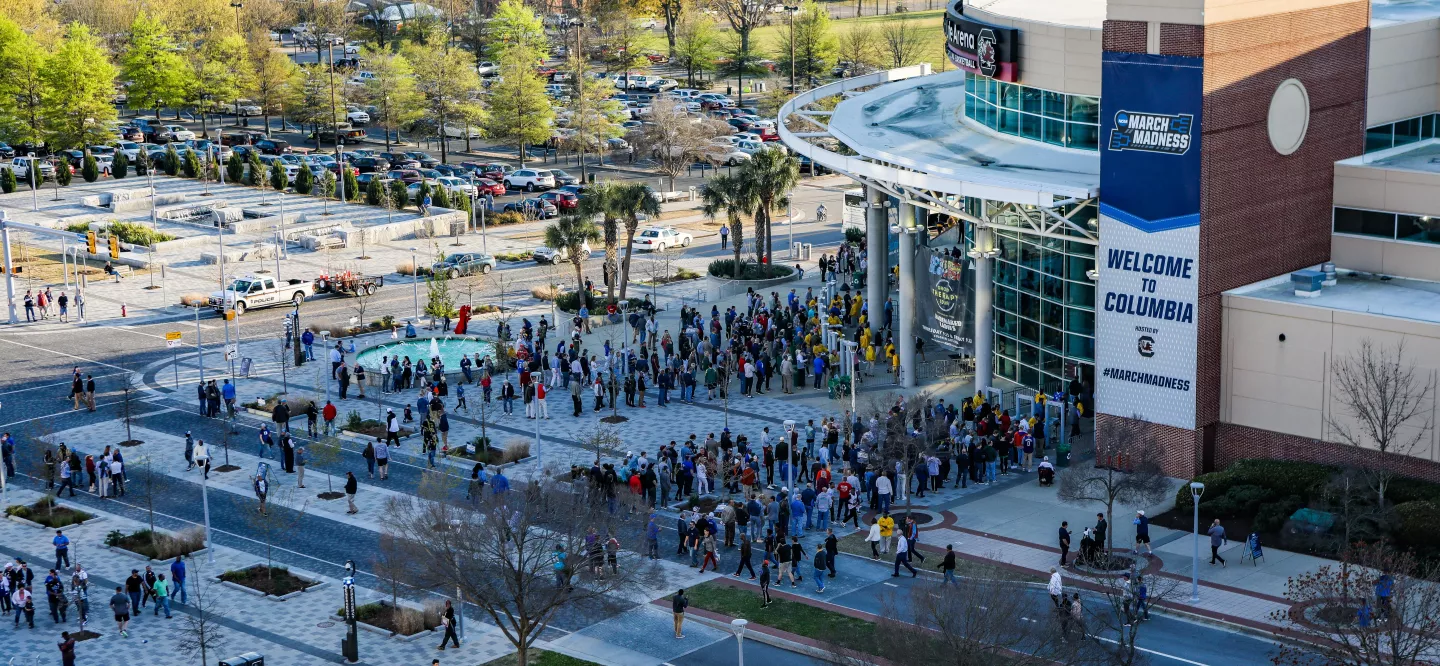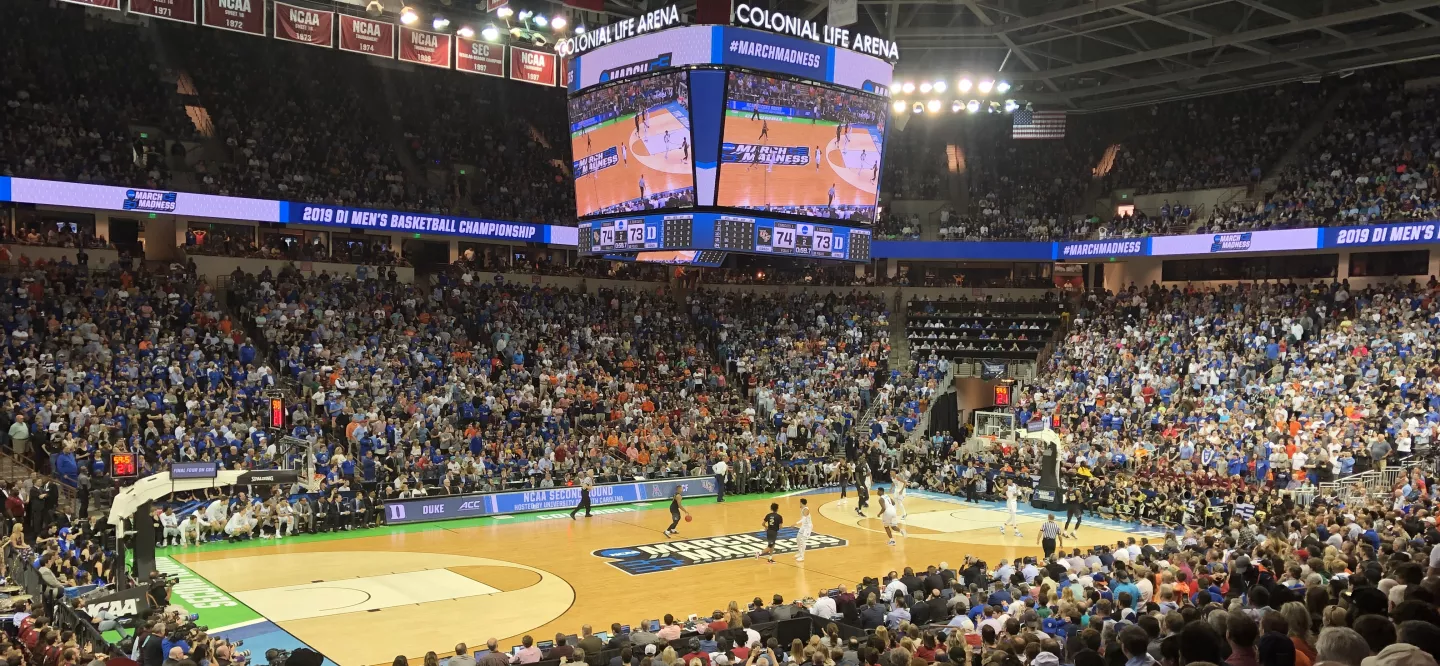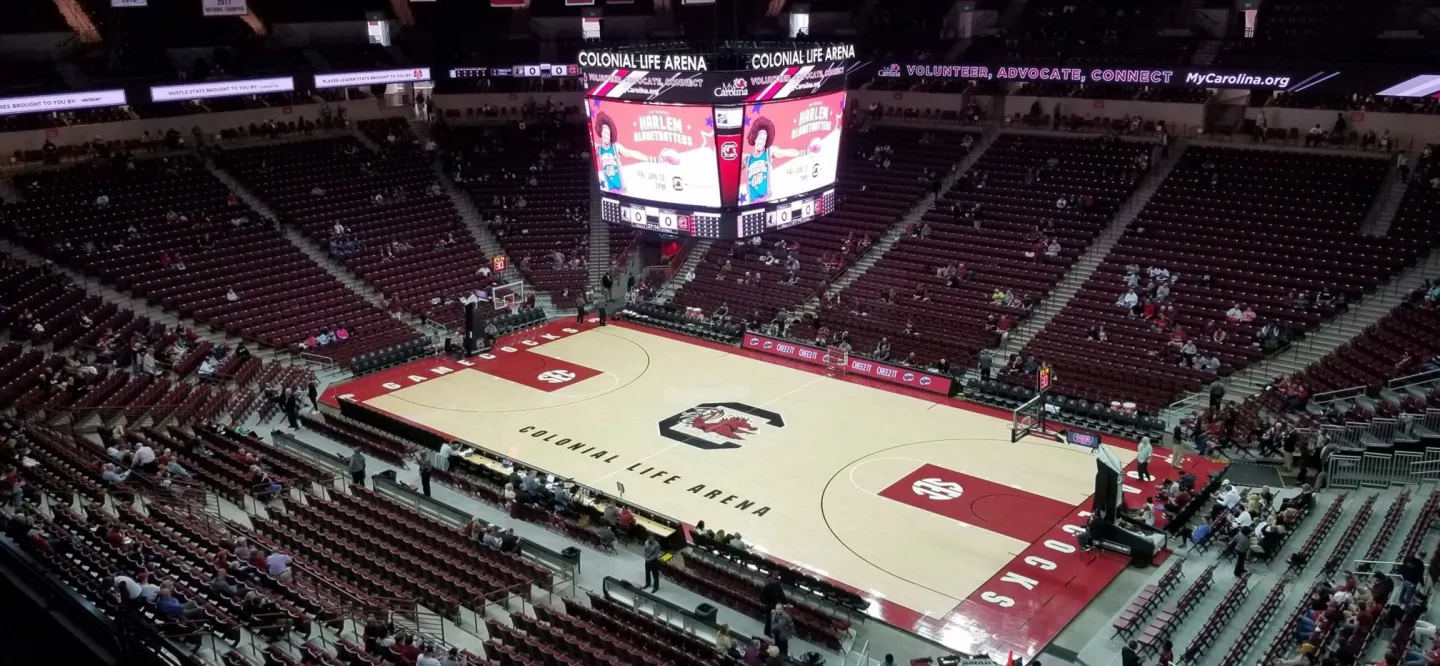 Here to Help You Plan
Interested in organizing a sporting event in Columbia, SC? Let us make your job easier. We can help you explore venues, price shop hotels, promote your tournament, and more.
Contact Us