2022 WEGA Senior Amateur Championship
October 11, 2022 - October 13, 2022
2022-10-11 2022-10-13 America/New_York 2022 WEGA Senior Amateur Championship Cobblestone Park Golf Club CMCC Events events@experiencecolumbiasc.com
Time:

Location:

Address:

1298 University Parkway
Blythewood, SC 29016

Website: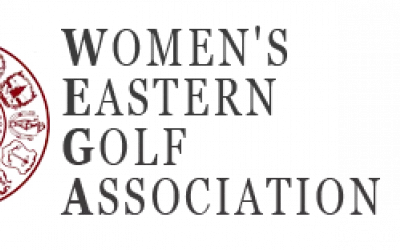 FORMAT AND OTHER CONDITIONS OF COMPETITION
This is a 54-hole stroke play event with no cut. Pairings for rounds 2 and 3 will be determined based on the score(s) of the previous day(s). The Championship will be played in accordance with THE RULES OF GOLF.
In this competition, the Women's Eastern Golf Association has adopted the local rule allowing the use of distance measuring devices. The new groove specification adopted for elite amateur competitions IS NOT IN EFFECT for this championship.
The field will be flighted after Day 2 based on scores. WEGA uses the USGA tie-breaking system to break ties.
WEGA will crown a 2022 Senior Amateur Champion as well as a Super Senior Amateur Champion (age 65 or older as of October 11, 2022).
The WEGA Championship tee yardage will be 5400 – 5500 yards.
The 2022 Senior Amateur Champion will be the player with the lowest 54-hole gross total and may come from any flight. The 2022 Super Senior Champion may also come from any flight.
Players must indicate their eligibility for the super senior prize on their entry form.
Players and spectators are expected to abide by the dress code of the host club. Please do not wear tank tops, tee shirts or denim on golf course property. Men are required to wear collared shirts. Spectators will not be allowed to use golf carts for viewing play. The use of personal scooter carts for those with disabilities is permitted.
34.222061146076, -80.994343227618