2022 Governors Cup Half Marathon
April 22, 2022 - April 23, 2022
2022-04-22 2022-04-23 America/New_York 2022 Governors Cup Half Marathon Downtown Columbia SC CMCC Events events@experiencecolumbiasc.com
Time:

Location:

Downtown Columbia SC

Address:

1800 Main Street
Columbia, SC 29201

Website: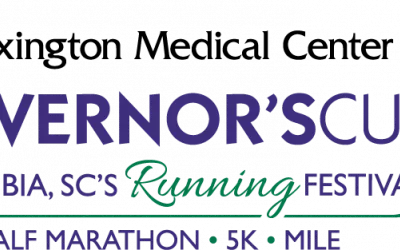 KIDS' MAIN STREET MILE
Start Date/Time
The Kids Main Street Mile will take place Friday, April 22, at 6:30 p.m.. The Start will be at 1800 Main Street and finish will be at the corner of Laurel and Richland Street.
Click here to register.
MAIN STREET MILE
Start Date/Time
Race begins Friday evening, April 22 at 7:00 p.m. (open) and 7:15 p.m. (elite). Starts at 1800 Main Street and finished between Laurel and Richland Street.
Fee Schedule
$20 Now - April 21, 2022
$25 April 22, 2022 (Day of event)
HALF-MARATHON
The 2022 Governors Cup Half Marathon will start in front of the historic South Carolina Statehouse at Gervais and Main Streets in Columbia, SC. The first 3 miles of race will wind thru the downtown streets of Columbia and is relatively flat and fast. The next section of the course will take runners across the Congaree River to West Columbia and Cayce. The State Street Retail District and The Avenues are the highlights of this stretch of the event. Runners will then return to Columbia by crossing over the Blossom Street Bridge and will tackle the most challenging part of the half marathon. This section includes several hills and elevation gains. The course will lead runners past Maxcy Gregg Park, thru Five Points and into the beautiful Shandon neighborhood. This part of the course is very familiar with local runners and is a great chance to rest, recover and regain your strength for the last segment of the race. There are rolling hills included in these last few miles heading toward an exciting downhill finish.
Start Date/Time
Starts on Saturday morning, April 23, at 7:30 a.m. at Gervais and Main St. heading east.  The event finishes heading south on Park St. at 1110 Park Street.
Fee Schedule
Early Bird Special: $45 May 10 - May 31, 2021
$50 June 1 - November 30, 2021
$60 December 1 – December 31, 2021
$70 January 1 - March 31, 2022
$80 April 1 – April 22, 2022
Note: Half-marathon combo package available at an additional $10 over the current half-marathon price. Combo pricing includes one wicking shirt for the Half-marathon.
34.00972476121, -81.036909606253