2020 SCHSL Football Championship
General Information
Columbia SC Sports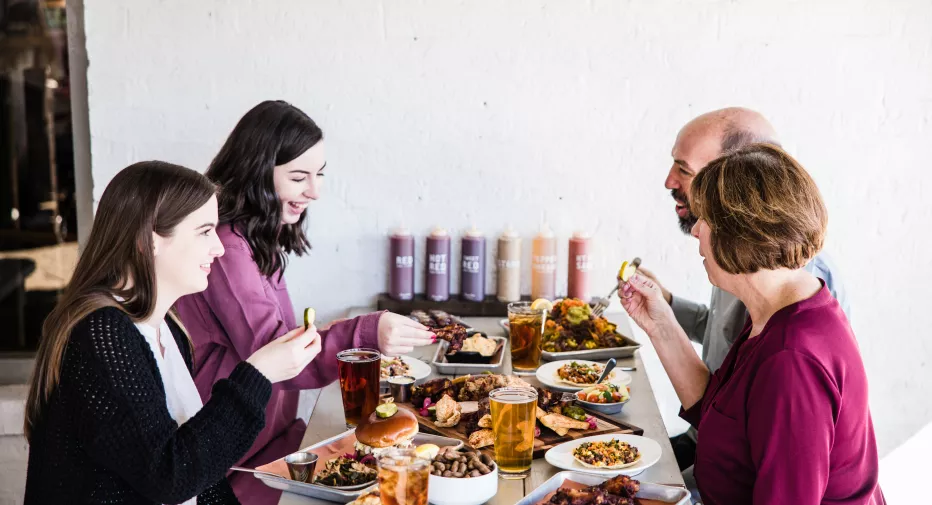 The South Carolina High School League Football State Championships returns to Columbia SC for the 2020 season and we could not be more excited to welcome the athletes, coaches, fans and family. This year you'll find the action taking place under the stadium lights at Spring Valley High School and Benedict College. Beyond the field though, the capital city offers plenty for the whole team to explore.
Fuel Up:
Grab-n-go is the name of the game on this busy weekend. Groucho's, with several locations including both the Northeast and Five Points, is a great spot to grab some sandwiches for the whole crew. Don't miss out on their renowned Formula 45 sauce.
We've got plenty for the health nuts as well. On Main Street, Good Life Café maintains a well-stocked grab-and-go cooler with vegan bites. For wraps and salads, make your way to Verde in Forrest Acres where you'll find seasonal salads alongside classic favorites like the Mesa Verde.
Time Out:
Got restless kiddos and some spare time between games? These days we are opting for outdoor activities. At Sesquicentennial State Park you'll find trails, a playground and a dog park. Columbia's top family friendly attractions like EdVenture museum, the largest children's museum in the Southeast, and the South Carolina State Museum are also ready to welcome you indoors with new Covid-19 safety precautions.
Holiday Season:
While you're in town, Columbia SC is ready to help you get into the holiday spirit. For local shopping, hit up Five Points and Devine Street. These bustling shopping districts, less than a mile from Benedict College are lined with boutiques, home goods stores, art galleries and more. For a traditional mall experience try the Village at Sandhill. Not too far from Spring Valley, you'll find department stores and restaurants galore.
If you've got the time, head to a different sports venue for a little holiday cheer. Segra Park, home of the minor league baseball team, the Columbia Fireflies, will be showing Elf on the big screen for a socially distanced movie night. For the wild ones though Riverbanks Zoo and Garden offers a chance to see the animals and exhibits all dressed up for the holiday season at Lights before Christmas.
Celebrate the Big Win:
If you've got a team with big appetites, these spots are a sure win. Swing into Village Idiot in Five Points to pick up a few pizza pies for the team.
Over in the Northeast, you can't go wrong with a post-game meal at Henry's. From a variety of salads to the Big T burger for the ambitious eater, we're sure the whole team will leave satisfied.
A new local favorite is the Transmission Arcade and Bar. Rent this entire space for a couple hours of classic arcade games and delicious bites. This celebration game plan will have you bringing home the MVP award for sure.