2019 High School Football State Championships
Scott Powers, STS
Executive Director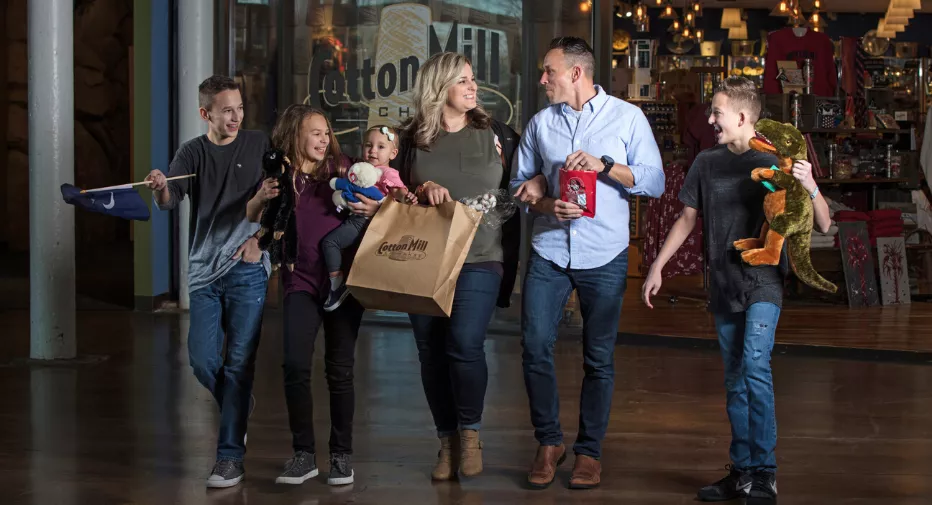 Columbia SC is excited to welcome the South Carolina High School League 2019 Football State Championships to town at Benedict College and the University of South Carolina. While much of the excitement will be taking place under the stadium lights, we've gathered up Columbia SC favorites to take the family fun from the stadium into the city.
Fuel Up:
Grab-n-go is the name of the game on busy weekends. Just across the street from the University of South Carolina Horseshoe, you'll find the humble Beezer's Sandwich Shop serving up subs. Eat them there or take them to go, either way we recommend the Great Balls of Fire to fill you up and keep you warm from kickoff to the buzzer. 
Groucho's, with several locations around Columbia SC, is a great spot to grab some sandwiches for the whole crew. Don't miss out on their renowned Formula 45 sauce. 
We've got something for the health nuts as well. Tasty as Fit blends up delicious smoothies and offers quick vegan bites from the grab and go fridge. Rosewood Market also has a grab-n-go case stocked with chilled salads, dips and more. If that doesn't suit, head to their deli counter to build a power bowl or pick a freshly made special that will fit any dietary restrictions or desires.
Before you head out of town, make sure you brunch in the Capital City. From Biscuits and Gravy to Avocado Benedict, BLD Diner opens as early as 7 am on the weekend to satisfy the whole family.
On Sunday, 1801 Grille has a brunch buffet that will feed a whole team (just ask the Gamecock Basketball team who plays across the street at Colonial Life Arena). Everyone wins with 1801's many items to pick from. 
Time Out:
Got restless kiddos and too much free time? The Cool Pass and The Culture Pass give you access to some of Columbia's top family friendly attractions like EdVenture Museum, the largest children's museum in the Southeast, and the South Carolina State Museum. This is a great way to keep your options open and entertain the whole family outside of the stadium.
Soda City Market on Main Street offers endless entertainment on a Columbia SC Saturday morning. Grab breakfast from one of the vendors and browse crafts and produce sold by locals. 
Holiday Season:
For local shopping hit up Devine Street. This bustling shopping district is lined with boutiques, home stores, art galleries and more. For a traditional mall experience head on up to Columbiana Centre. Just a quick trip up 126 and you'll find department stores and restaurants galore. 
To get the whole family in the holiday spirit, stroll around the South Carolina State House to see the holiday decorations and get a healthy dose of history while you're at it. With a bit more time, you can head to the Riverbanks Zoo and Garden to see the animals and exhibits all dressed up for the holiday season.
Celebrate a Big Win:
If you've got a big team with big appetites, these spots are a sure win.
Less than a mile from Williams Brice Stadium where AAAAA-AAA finals will be held, Thirsty Fellow is ready to help you party with large pizza pies and a winning list of appetizers. 
If pizza isn't in the game plan, head to J's Corner where you're sure to find something for everyone at this Gamecock gameday favorite. 
Several restaurants around town have private rooms that can be reserved in advance. Reserve the private dining room at Bone-In BBQ where everyone can get their fill of good Southern cooking.
At Za's on Devine, everything from fresh salads to sharable pizzas make ordering for the whole team a cinch and reserving their private dining guarantees there is room for everyone.